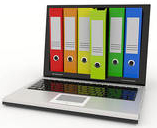 This is the historical archive of the Western Wheelers Bicycle Club. If you're here by mistake, return to our current website or go back to the previous page.
Archive links
Pages not yet transferred to the new site
Some items on the Western Wheelers Current Website (Provider/Wild Apricot) are accessible to members only and can be viewed only after logging in. See Members Only menu.
We apologize for any inconvenience caused by pages that are missing from the list above AND the new website. Email to get a link restored in the list above. If you can include the URL (web address) of the missing page, it'll speed up the restoration.
Last updated August 11, 2014.
---
Web Hosting donated by Hurricane Electric Internet Services


Disclaimer: This site may contain links to other Internet sites. These links are not endorsements of any products or services in such sites, and no information in such sites has been endorsed or approved by this site.
Copyright © 1995-2013 Western Wheelers Bicycle Club, Inc.
All Rights Reserved.